Chris Davis bronze sculptures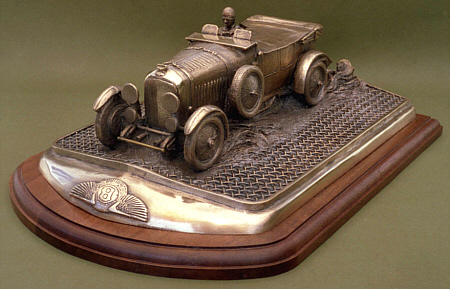 Award winning British artist Chris Davis has been working with bronze for more than 30 years and for much of that time has specialised in automotive art with his beautiful creations being exhibited around the world -from Pebble Beach to the Silverstone race circuit.
He specialises in the ancient, labour-intensive, "lost wax" foundary bronze casting process to produce heavyweight, high-quality solid bronze sculptures.
His unique, highly collectible, museum quality, limited edition pieces have already been purchased by many discerning collectors and motoring enthusiasts around the world and is commonly regarded as amongst the finest quality items of their type to be found.
Each piece is individually hand produced and numbered, with a production timescale of between two to four weeks.