Petrol can shaped money box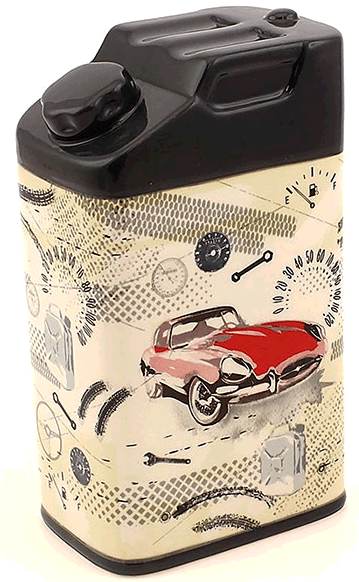 A high-quality, fun, colourful, ceramic petrol can shaped money box for all your loose change.
(The screw knob at the top of the petrol can is for effects purposes only. There is a slot on the other side for you to put your coins in. You can then retrieve them at any time via the hole in the bottom, which is covered by a rubber cap).
The money box comes in its own colourful presentation box making this a great functional gift.
Height: approximately 18cms.